How do I apply a coupon code?
Updated 10 months ago
You can apply the code at the checkout stage, please select 'Enter Discount Code' at the checkout, make sure to enter your discount code and select 'Apply' to ensure the discount is applied to your order prior to completing your payment.

Please note that only one coupon can be used per order and coupon codes do not work on subscription orders or any other offers as they're already discounted.
For an example of the discount code entry box can be found below:
UK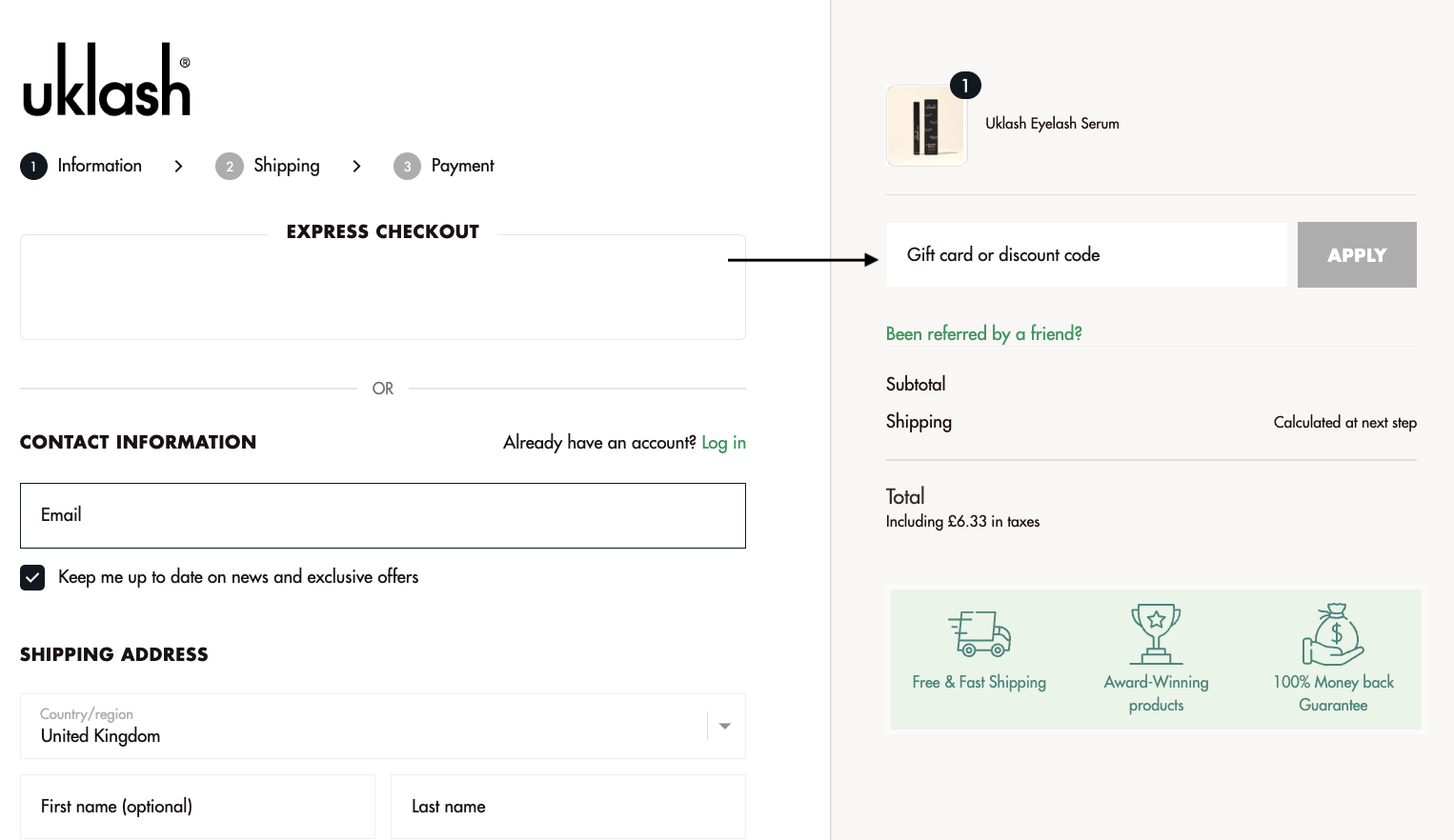 All International Orders
Was this article helpful?